To be clear, I can write. I just have a heck of a time writing for myself. Sort of like the cobbler whose children have no shoes.
When I started writing this blog entry, I was going in a totally different direction. And I hit a brick wall at about 75 words. Goes to show how well I am at justifying bad behavior. And, while justifying bad behavior is not my strength, I do feel that there is an explanation for why I have more motivation when it comes to writing for others: I am an Implementer.
Breaking Up the World
There are many ways to categorize people. One is Big Idea versus Implementation. Big Idea people have, well, big ideas. They come up with new, creative, amazing things. Implementation people make those big ideas happen. I'm in the Implementation camp.
The cool thing is that Big Ideas only become reality when you have both types of people. The person who has the idea tends to only see the final product. People who implement know how to make the final product happen.
So, What Does That Say About Me?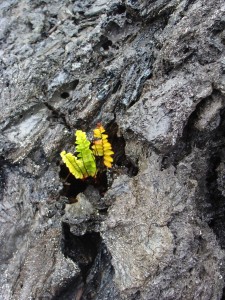 Tell me where you want to be, and I'll get us there. Sometimes by brute force (like how I learn software) and sometimes by a circuitous route; but I will get us there. And, if I can't do it alone – always a possibility – I have a great group of friends I can ask for help. Some of them Big Idea folks, some Implementers.
As an Implementer, I thought that I would always work as part of a larger organization. However, my life's own circuitous route has made that increasingly difficult. And, I suppose I have just enough Big Idea in me to do this entrepreneur thing. My Big Idea: to Make the World More Understandable. I do that by implementing my clients' topics clearly and powerfully.
So, while there really is no good reason for not doing my own writing, I am having a great time getting those Big Ideas out there in a way that gets people fired up and on board!
– Lorrie Nicoles